Anna Ahmatova has always been one of my favourite poets. Maybe it's the slavic melancholy that fascinates me, especially now in the darkening autumn nights.

I studied russian for two years a while ago, then it paused because of my other busies, or should I just honestly say because of my lazyness. At first I was quite ambitious and even bought a book of Ahmatova's poems in russian... thought I could easily read it. It's never too late to continue the russian studies though, but in the mean time I'll settle for the finnish translations of these poems.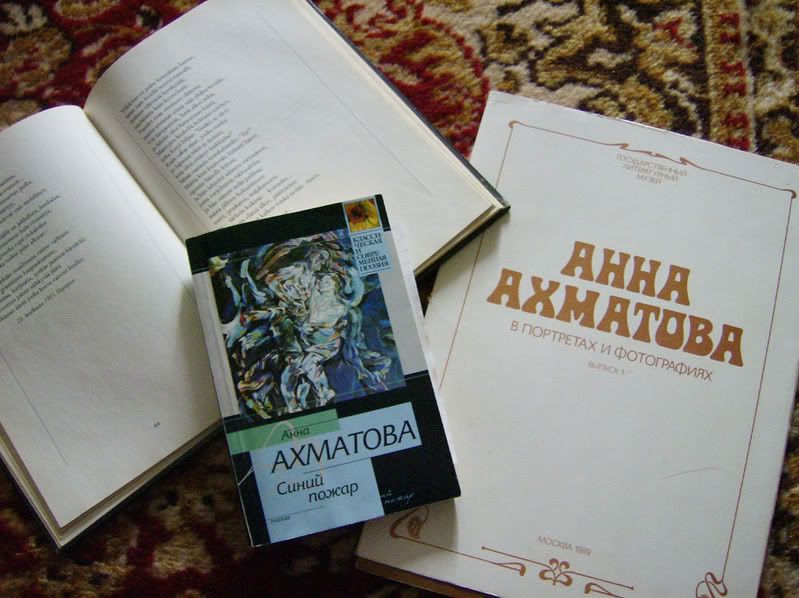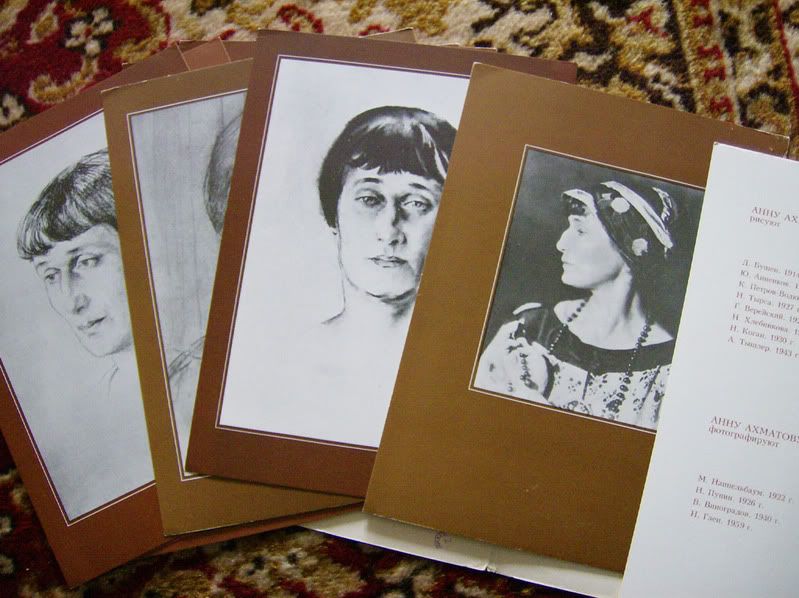 Four years ago I visited St.Petersburg and made a great find in a local second hand book store: A simple cardboard folder with a dozen of pictures of Anna Ahmatova in it. They are prints of photographs and drawings from different artists. She looks very soulful and intellectual with her famous aristocratic nose. The brown borders aren't very pretty, but I just try to live with them.

Here's an interesting link to the Fountain House Museum in St.Petersburg. Ahmatova lived there many years and the house itself has many stories to tell...