One of the lovely mixed media artists I've found in internet is Renee Thompson. She makes fabulous bird collages, among other things. And as it happens, her mother has an online shop providing the prettiest digital collage sheets. So I just couldn' resist purchasing these bird images..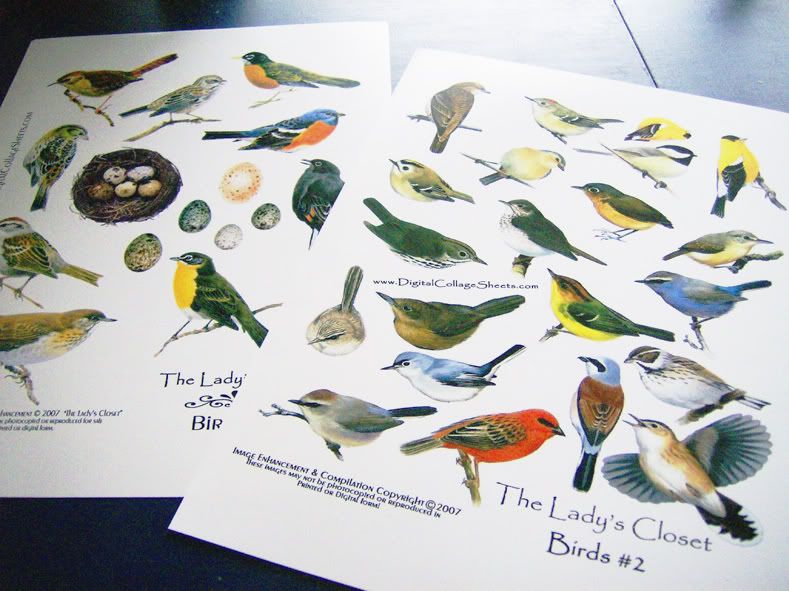 I printed them on satin photopaper with my regular inkjet, and the result was fantastic! Once you've bought a digital collage sheet, you can print it as many times as you want. The only thing that makes me wonder, is that normal inkjet inks probably fade away during a few years. Well do they, I don't know. And my printer claims to be a PHOTO printer, so what would be the sense in photographs that won't last even ten years?

I'm constantly thinking about these archivality things with collages, which material is acid-free and which isn't. That is a bit limiting. Anyway, after a lot of thinking and stress, I treated myself with some candy that goes along with the theme: chocolate bird eggs.