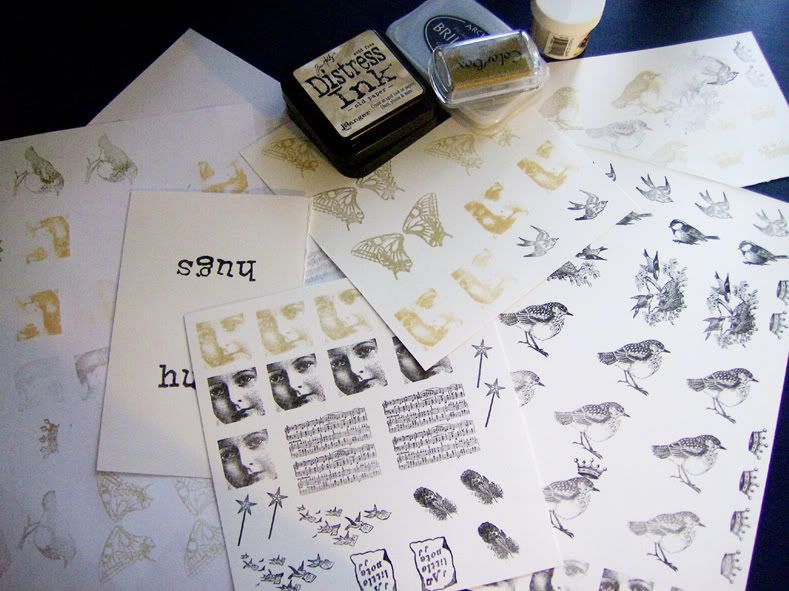 Today I tested my new stamps from Crafty Secrets. It really takes some practise to get perfectly clear images with stamps, and the paper you stamp on has a very important role too, as well as does the way you apply the ink. First I thought this would be a piece of cake, but now I know better, phew!
I started with regular printer paper... not good. Anyway, I finally managed to stamp some images that I'm totally satisfied with! And I achieved the best results with Brilliance black ink, Canson CA Grain paper (the smoother side) and padding a "just right amount" of ink to the stamp using the corner of the pad. I bet there are other right ways too, but this worked for me now. You live, you learn.

I really love these cute birdies!