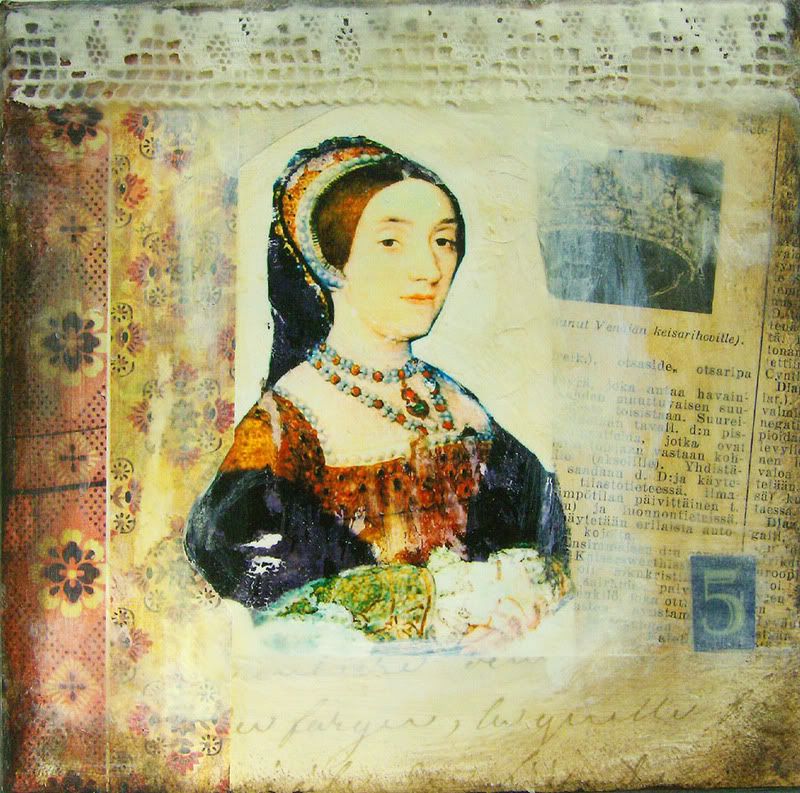 I've been meaning to try this for a while, and now I finally did. I used other adhesives too, so these weren't pure wax collages. The wax is only used on the surface and to adhere the lace. This takes some practise... the hot liquid wax solidifies very fast when spreading it with a brush. A heatgun or a quilting iron would be super useful tools to prevent the instant cooling, and the iron would make the surface nice and even.

I left the woman figures without a wax layer, so they would have more contrast and pop out from the more blurred, waxed background.



My few tools for the project: white beeswax pellets (I used double boiler to melt them) and a brush (it got ruined, from now on it's a wax brush only), the surface is a stretched 15 x 15cm canvas.